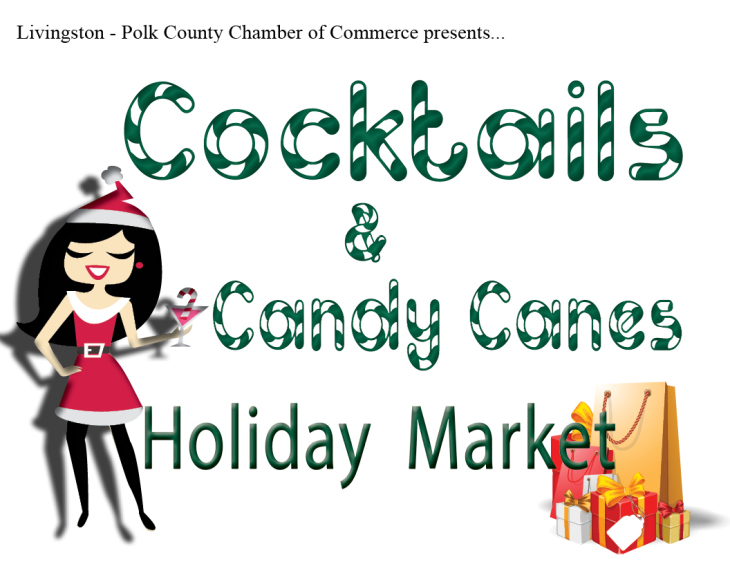 We are getting ready for our 2018 Diva Night Event. This year's theme is "Cocktails & Candy Canes Holiday Market". We are proud to announce it will be held Thursday, November 15th at the Polk County Commerce Center.
This is a ladies night out hosted by the Livingston - Polk County Chamber of Commerce. The Event will begin at 5:00 pm and end at 8:30 pm.
We are asking that all vendors be set up by 4:30 pm; the center will be available starting at 12:00 noon. We are requesting that each vendor have merchandise on hand that potential clients can purchase and walk away with.
Booth availability is on a first come first serve basis. We had over 300 tickets sold last year…you do not want to miss out!
You may call the Chamber 936.327.4929 or email chamber@livingston.net for more information.
Click below for the booth application and pay with PayPal.
---