Polk County Chamber Members & Partners,
We understand there is alot of information circulating regarding the COVID-19, and we wanted to share some available resources for you to reference.  
Your Chamber appreciates the opportunity to serve our community and provide information and resources relevant to your business sustained success.  We will continue to monitor the dynamics related to the Coronavirus from our local, county, state & federal agencies.
Below are helpful links.
Polk County Executive Order
Order to Stay Home
Polk County Judge Sydney Murphy issued an Executive Order (Order to Stay Home) out of an abundance of caution to protect the health and safety of Polk County residents during the COVID-19 Pandemic.
This Order requires individuals to remain at home or at a place of residence, with exceptions for essential work and activities. This Order will take effect at 11:59 p.m. on March 27, 2020 and shall be effective until 11:59 p.m. on April 3, 2020 until it is either rescinded, superseded, or amended pursuant to applicable law. This Order covers Polk County and all municipalities within its boundaries to include Corrigan, Goodrich, Livingston, Onalaska, and Seven Oaks. Please see the attached Order for further details.
In accordance with Government Code Section 418.108(h), after a declaration of local disaster by the County Judge, the jurisdiction and authority of the County Judge includes the incorporated and unincorporated areas of the County. Under Government Code 418.173, violations of the declaration of disaster and orders may be punishable by a fine not to exceed $1,000 or imprisonment in the jail not to exceed 180 days.
Polk County Emergency Management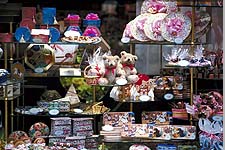 Our Chamber is an excellent resource and referral center for information and services for Polk County visitors and residents alive. The Alabama-Coushatta Tribe of Texas occupying over 4,600 acres in Polk County. Lake Livingston is the second largest lake within the state of Texas, with approximately 93,000 surface acres of water covering several counties and including 450 shoreline miles in Polk County alone. The lake provides boating, water skiing, fishing, birding and camping opportunities to thousands of people every year. It is also the largest single-purpose water supply lake in Texas, serving the needs of the Lower Trinity River Basin and the Houston/Galveston Metroplex. Lake Livingston State Park, located just outside of the city of Livingston provides campsites, RV facilities, recreational areas, an inland swimming pool and a lighted fishing pier, as well as access to the Lake.