Polk County Chamber Members & Partners,
We understand there is alot of information circulating regarding the COVID-19, and we wanted to share some available resources for you to reference.  
Your Chamber appreciates the opportunity to serve our community and provide information and resources relevant to your business sustained success.  We will continue to monitor the dynamics related to the Coronavirus from our local, county, state & federal agencies.
Below are helpful links.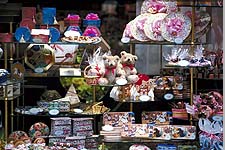 Our Chamber is an excellent resource and referral center for information and services for Polk County visitors and residents alive. The Alabama-Coushatta Tribe of Texas occupying over 4,600 acres in Polk County. Lake Livingston is the second largest lake within the state of Texas, with approximately 93,000 surface acres of water covering several counties and including 450 shoreline miles in Polk County alone. The lake provides boating, water skiing, fishing, birding and camping opportunities to thousands of people every year. It is also the largest single-purpose water supply lake in Texas, serving the needs of the Lower Trinity River Basin and the Houston/Galveston Metroplex. Lake Livingston State Park, located just outside of the city of Livingston provides campsites, RV facilities, recreational areas, an inland swimming pool and a lighted fishing pier, as well as access to the Lake.